Moving to a new place can bring up many different emotions. For starters, you could be excited about moving to a new place and starting fresh with uncharted territory ahead of you for miles. On top of that, you may feel nervous about all the unknown variables that exist in the new place where you've moved. What's more, you could feel nostalgic, sentimental, and even upset that you're leaving somewhere where you've at least spent some time. Regardless of how you feel, moving is an intense experience.
From choosing a town or city as your moving destination to picking the right house or apartment to call home, there are many scenarios in which you could say "I don't know where to move." Even the most decisive and travel-loving people sometimes throw up their hands and shout "I don't know where to move" when the stress gets the best of them. Since you're not alone, you can take comfort in that and read our 7 things to include in your search for a new location below.
1. Consider Allergies LIke Mold Allergies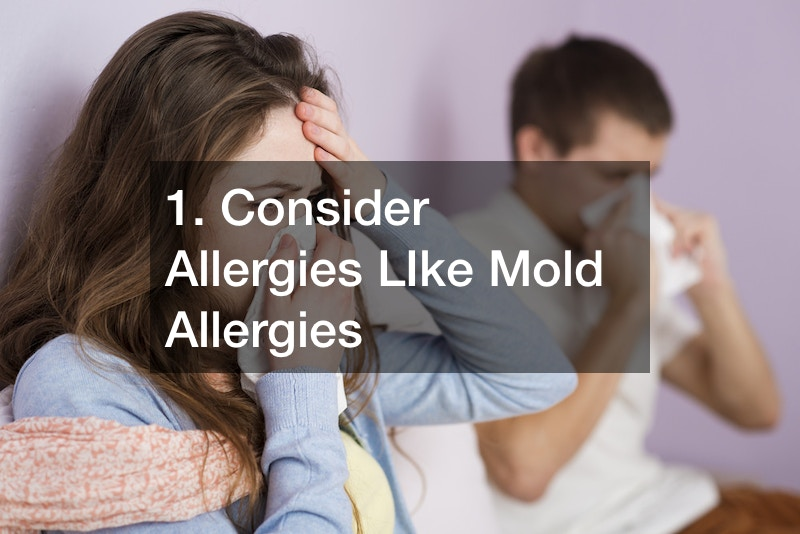 When you're choosing to move somewhere new, you should factor health concerns like allergies into the equation. If you move somewhere that triggers or worsens your existing health issues, you'll be miserable there. You also might find yourself saying "I don't know where to move" again sooner than you would have anticipated. If you have a mold allergy, it's best to move somewhere that isn't known for having a mold problem. Some areas might have higher spore counts or issues with mold and therefore require mold remediation more often than other locations. If you're moving to a new city, you can scope out apartments that aren't flagged for having mold by online reviews. If you already have friends in the area, you can ask them about their past experiences with apartment complexes or condominiums in the area to help you make an informed choice about where you will live.
If your new home does have to undergo mold remediation, you may be able to do it yourself to lower the costs of the project. Removing mold on your own is possible as long as you have the right materials and a specialist hasn't indicated that you shouldn't do it yourself. Also, you'll want to check your lease to see if there are any clauses about mold. If your lease says that you shouldn't remove mold yourself, you might violate your lease and be at risk of eviction or charges upon moving out if you do try to remove it yourself.
Barring these circumstances, it's possible and relatively easy to remove mold on your own. As lasko.com shares, "A DIY mold remediation product that mold specialists usually recommend is borax – a white powder which you can purchase from the grocery, at the detergent or laundry section. To clean mold using borax, mix the powder in one gallon of hot water. Apply the solution on the surface affected by mold and scrub the area with a rug or brush until the mold disappears. There's no need to rinse it off because borax will keep the mold from coming back. However, do not use this cleaner on porous surfaces like drywall. Such materials absorb water easily. This could aggravate the problem because as you know – mold loves moist environments."
2. Think About Your Job
If you work as an electrical contractor or construct custom home builds for a living, you'll want to move somewhere that has a strong demand for the kind of skills you offer. If your profession involves grout cleaning, you should move somewhere where that skillset would be appreciated and, more importantly, something that employers would want you to do. If you already have a job and your job wants you to relocate, the issue of telling yourself "I don't know where to move" might be easier to resolve. You could find places where your job would allow you to stay employed in your same position or a better one while relocating.
Depending on your field of choice, you may be able to recover some of the costs of relocating by having your employer pay relocation costs. If you work in a position such as management and are taking on another management role in another location, this could be possible. Before you decide where to move, you should see if your company has multiple locations. You should also check with your human resources department at your job to see if your benefits include relocation assistance or related perks.
The job prospects in an area can't be underrated as you decide where you want to live. According to mindtools.com, "You should consider how easy it would be to get another job in your new location if the one you're moving to didn't work out. Would you be able to transfer to another role in your location, or might you have to move back home to find comparable work? Would you be able to telecommute, if necessary?" The article continues to share, "Your decision should also depend on how likely you are to get a similar job where you live. If your role is specialized, and opportunities in your field are rare, perhaps you should relocate. Also think about whether you'll learn new things and expand your expertise, so you can advance your career in the future."
Beyond your job prospects and career trajectory, you should think about the job prospects for other members of the household. If you live with a partner, you should take the time to research their field and see where he or she might be able to make money in the preferred industry and where could be a dead zone for finding work in that field. You should also think about potential entry-level college or work opportunities if you have adult or teenage children who live with you.
3. Stay Squeaky Clean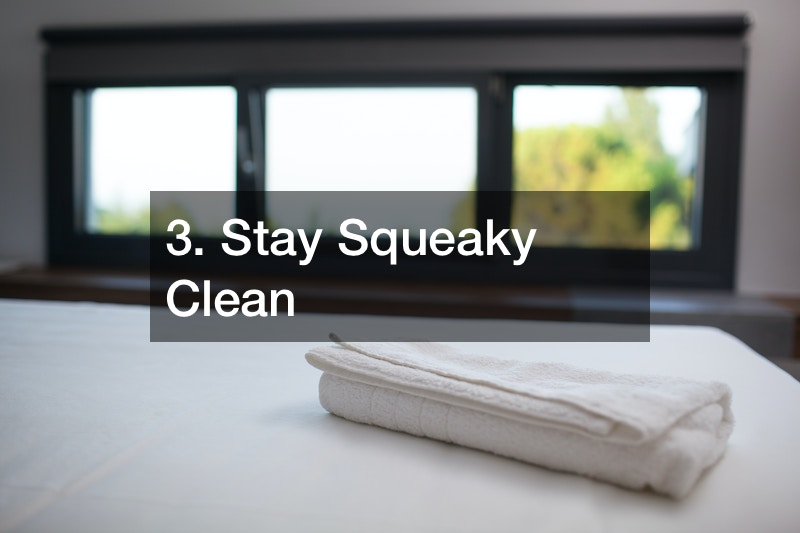 Even if you don't know where to move yet, you should see if the places you plan on moving have a popular cleaning company that you can use to keep your future home polished and put together. When I don't know where to move, I think about my priorities. One of your priorities may be having a cleaning crew that comes into your home and takes care of the bulk of the housework. If this matters to you, you won't want to choose an area where there are no cleaners or cleaning services in sight. That will just make you miserable in the end.
When you're thinking "I don't know where to move," you might lose sight of the general schedule of upkeep for your home. On the topic of cleaning, you'll want to factor in how often you should expect to clean your new home once you decide where to move. Deep cleaning should be scheduled in advance so you can prepare to make it part of your routine. Because of this, deep cleaning your house may coincide with moving dates or you may have to move it up so you can deep clean it before you move to a new destination.
It can be hard to get into the routine of deep cleaning, but we recommend thinking about it if you want to take new habits into your new adventure, wherever it leads you to land. According to bungalow.com, "There are a few different ways you can begin to integrate deep cleaning into your home upkeep routine. If you've done any spring cleaning in the past, that's great! Spring is the perfect time to declutter, clean, and organize, but you should also deep clean more frequently than one season a year. One schedule you can choose to follow is seasonal, or about one weekend deep clean every 3 months. Another option is to break down your deep cleaning checklist into smaller monthly or weekly tasks, tackling one room per month, or 1-2 tasks per week, so that you chip away on an ongoing basis."
You'll also want to maintain your home. If you have a brick house, you should schedule routine masonry repair to keep your bricks looking good. You should also consider scheduling maintenance work around the seasonal changes so you don't end up waiting until it's too cold or rainy outside to get the work done.
4. Keep a Roof Over Your Head
If your main concern is the idea of "I don't know where to move," it can help to divert that energy into a more productive space. If you plan on buying an old house and renovating it yourself, you should get in touch with local roofers in the places where you're considering moving so you can get a head start on renovating your dream home once you find it. A roof is something that you need to replace every couple of decades or so, depending on the extent of the wear and tear on the roof. If you intend to install solar panels on your new home's roof for solar energy, you should find roofers who specialize in that area of roofing.
For those who are thinking about getting new solar panels in their new place, safety can be a major concern. After all, it can be scary to have new technology and it's valid to think about whether that new technology might pose a threat to your family. Thankfully, solar panels are relatively safe. As ppm.solar explains, "Yes, solar panels are safe when installed on homes. Careful design and installation, following local building codes and regulations, ensure structural integrity and safety. Properly installed solar panels not only provide clean energy but are also a secure addition to any home."
5. Renovate These Four Walls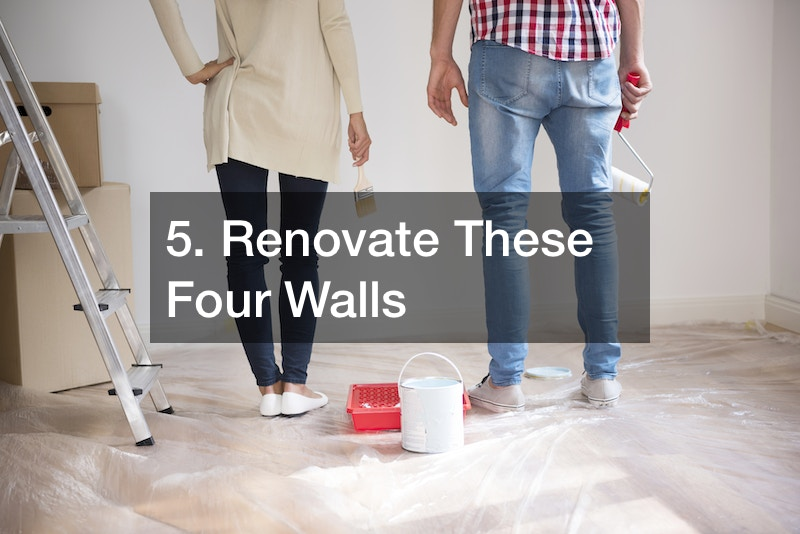 When you're concerned because you keep thinking "I don't know where to move," you might want to consider all the positive possibilities that are about to be at your fingertips. For example, you'll be able to get out of the four walls where you currently live in exchange for living in new ones. If you buy a new house and you don't like how it's finished or you want to add an extra room to the home, you should contact local drywall contractors before you attempt to make any adjustments to the house. They'll be able to help you design and build another room or structure with their materials.
Sometimes, the excitement of renovating a new home makes the anxiety around considering "I don't know where to move" less paralyzing. It feels good to feel productive and like you're moving towards something instead of moving into chaos. Additionally, it can help you solidify where you might like to move based on what the houses in that area look like or how you could envision your dream home fitting into a plot of land in the new city or town.
6. Maintain Your Privacy
When your main focus is the thought "I don't know where to move," other things can fall by the wayside. For example, you might forget that you'll have to contact wooden fence companies when it's time to build a fence for your new home once you figure out where your new home will be located. Even though it's so easy to get caught up in the little things, your privacy matters. Therefore, finding a fence company in your new area matters, too.
7. House Your Car, Too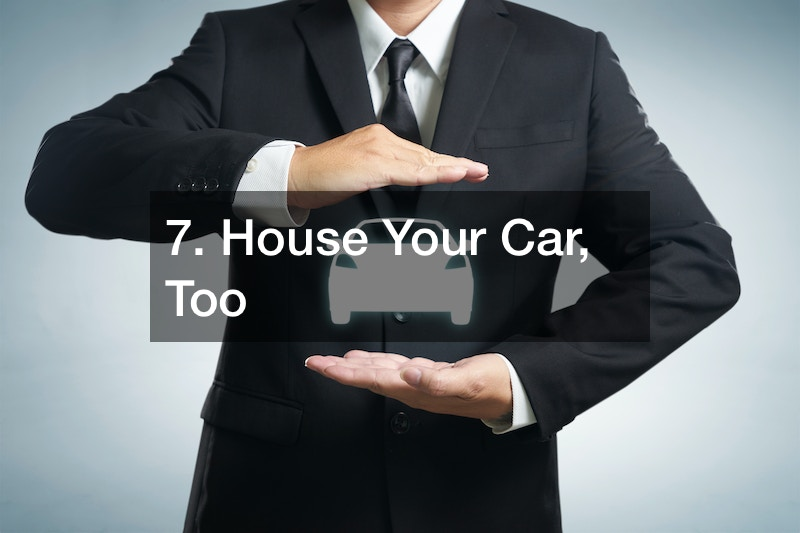 On top of finding out where you want to live, you should think about where your car will go. From garage floor coatings to garage doors, you'll need to consider every detail if you're building a garage from scratch. What's more, you should try to find a house with a garage if that matters to you. You won't want to settle for street parking or an open lot if having a roof over your car is important to you. After all, you need to protect your vehicle from the elements so it will last you many adventures after this move.
When you don't know where to move, it can help to focus on other things. Take a deep breath and control what you can. In the end, you'll figure it out so there's no need to stress.